At Indian PR Distribution, we have guaranteed placement options for premium Indian national media outlets. This service include media placement at the Hindu as well. Please contact us for the pricing option and for an expert consultation. Avail this exclusive opportunity provided by Indian PR Distribution.
About the Hindu
The Hindu is an Indian daily newspaper published in English that is owned by The Hindu Group, which has its headquarters in Chennai, Tamil Nadu. It first appeared as a weekly in 1878 before becoming a daily in 1889. It is one of the most widely read newspapers in India, and it is the second most widely distributed English-language daily in the country, behind The Times of India. At the time of writing, The Hindu is printed from 21 different sites throughout 11 different states in India. Presently, it has a readership of over 62 lakhs people as of 2020.
At Indian PR Distribution, we assist businesses, organizations and public figures to get featured on The Hindu. Under this bespoke and highly curated service, we offer the exclusive opportunity to our clients to get featured on The Hindu. Our service is guaranteed, which means, we will get you featured for sure or you get your money back.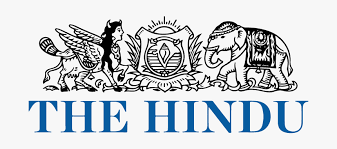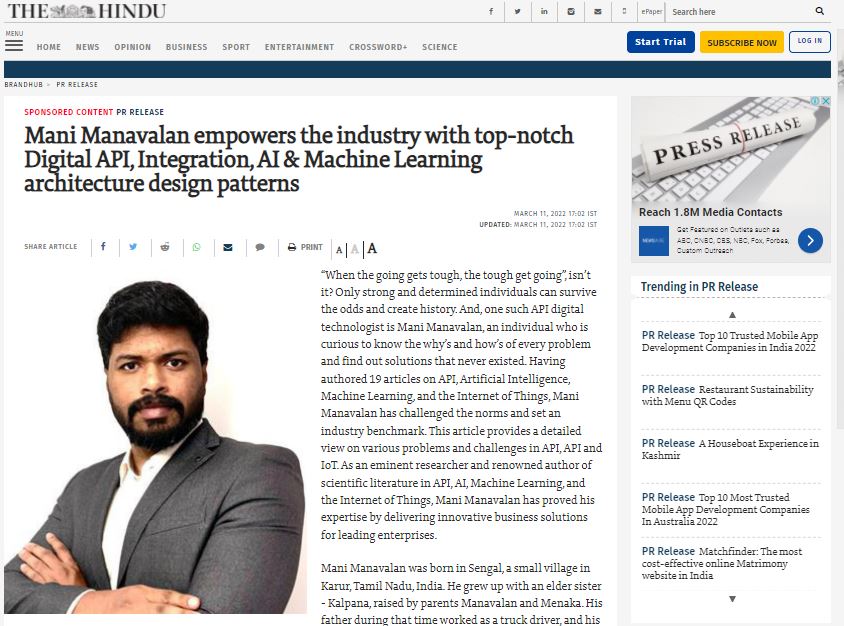 History of The Hindu
One of India's most prominent nationalists, known as Sardar Panikkar, founded the Hindustan Times in the late 19th century.
The Hindu was established as a weekly newspaper in Madras on September 20, 1878, by a group of six individuals known as the Triplicane Six, who were then composed of four law students and two instructors. Initial printing of the periodical was done by Srinidhi Press, but it was eventually relocated to Scottish Press, and then to The Hindu Press in Mylapore. The publication began as a weekly in 1883 and expanded to a tri-weekly in 1889 before becoming an evening daily in 1889. A copy of the newspaper was available for purchase for four annas.
Headquarters
On the 3rd of December, 1883, the offices were relocated to rented quarters at 100 Mount Road. Due to a lack of public subscriptions, the newspaper began publishing at its own press in the city, which was titled "The National Press." The press was created on borrowed capital, and the newspaper began printing there. The building itself became The Hindu's headquarters in 1892, after Maharaja of Vizianagaram, Pusapati Ananda Gajapati Raju, granted The National Press a loan to cover the cost of the structure as well as the cost of necessary expansion. Presently, the headquarters of the Hindu is in Chennai.
Ownership
For much of the newspaper's existence, the Kasturi Ranga Iyengar family has been in charge, with members of the family serving on the editorial and business operations committees, as well as on the board of directors. During his tenure as president, G. Kasturi presided from 1965 to 1991, N. Ravi presided from 1991 to 2003, and N. Ram presided from 27 June 2003 to 18 January 2011.